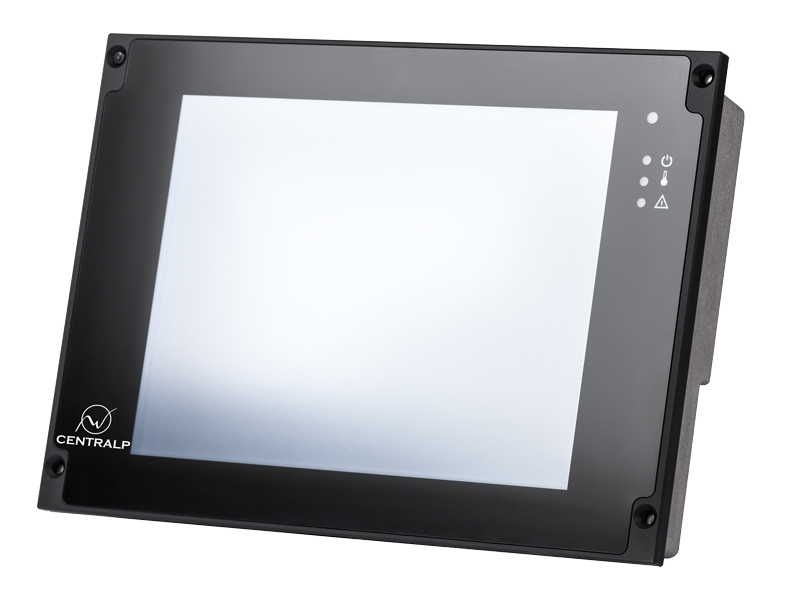 New success for Centralp, the French specialist in mbedded systems for railway applications : K-Vision DMI has been selected by the Spanish railway manufacturer Talgo. Final destination is Deutsche Bahn, one of the most reliable operators in the world.
These K-Vision DMI will be operated on TCMS (Train Communication and Management System) and will figure one of the latest innovation by Centralp : the SIL2 (Safety Integrity Level 2) technology for secure and reliable acquisition and display. SIL norms determine the performance required to maintain and achieve safety.
Talgo is a leader in the design, manufacture and maintenance of high speed light trains. With an industrial presence in seven different countries (Spain, Germany, Kazakhstan, Uzbekistan, Russia, Saudi Arabia and the USA), the company is recognized worldwide for its innovative capacity, unique and distinctive technology and reliability.
The latest Deutsche Bahn project is based on the Talgo 230 platform and will focus on long distance and international services. In a country with one of the busiest rail networks in the world, where high speed is more exception than rule, reliable, fully accessible and totally interoperable long distance conventional trains are the key to the successful accomplishment of environmental goals. 
To reinforce its fleet in this decarbonization scenario, Deutsche Bahn has purchased from Talgo long distance units for the existing conventional routes, with the intention to improve both travel times and passenger comfort levels. In the highly competitive international bid, completed in 2019, Talgo became the only winner awarded a big frame contract for the supply of approximately 100 railway units worth €2300 million.
As part of this agreement, Deutsche Bahn (DB) immediately placed a firm order of 23 trainsets for €550 million. These are currently at the final engineering development stage, with delivery and commissioning planned for 2023.
Lyon-based Centralp has been working closely with such customers as Talgo for more than two decades to build railway electronic systems for the future. Ready-to-use and easy to customize, K-Vision is an HMI / DMI / TOD range dedicated to all railway applications. From 8 inches to 15 inches in TCMS, CCTV and signalling, this equipment has been created for the display and management of user controls. K-Vision can provide SIL2 display, with or without redundancy. It is the latest example of Centralp's focus to meet the requirements of the railway sector by providing high performance, technical and reliable solutions that build the future of embedded electronics.