MRO and Services
Delivering value to our customers
We are a leading French supplier in the conception, manufacture and maintenance of embedded electronic systems. By upscaling services, CENTRALP has broadened its range with high added value services. To become your privileged partner, we create dedicated solutions according to your needs.
Expertise and consulting
Our experience in embedded electronics systems and software allow us to propose adapted tools and developments for your company.
Maintain, Repair and Overhaul
CENTRALP offers customised MRO solutions that allow your company to operate without unintentional stoppages.
Obsolescence management
CENTRALP proposes different services adapted to customer needs in order to optimize the life cycle of its products.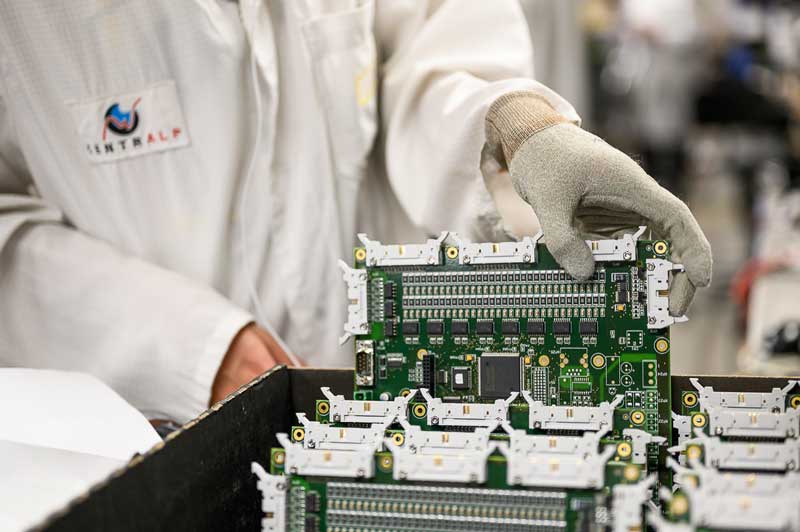 Maintain, Repair and Overhaul
After-sales solution
Supply and production of spare parts.
Obsolete spare parts repair.
Maintenance
Facilities' audits – Adapted Programs.
Spare parts storage.
Research and analysis of on-site malfunctions.
Preventative and corrective components replacement.
Metrological verification.
Hardware and software upgrades.
Obsolescence management
Companies worldwide receive thousands of product change notifications (PCNs) and end-of-life (EOL) notifications daily.
What could be the possible consequences of these notifications ?
Can we assess the risks involved in a delayed response when handling obsolescence ?
To manage these problems, CENTRALP proposes a dedicated service to optimize the life cycle of the customer's products :
Active process (real-time monitoring with a worldwide component database) and passive process (manufacturers and distributors).
Periodic sustainability reports.
Dedicated action plans in case of obsolescence:

Search for a new FFF (Form, Fit and Function) component.
New design.
Purchase and storage of end-of-life electronic components.

CENTRALP know how

Design, validation and qualification of the new product.
Manufacture according to the standards.
Documentation update (REACH, ROHS, …) and compliance with the new standards.
Technical assistance.
Dedicated experts.
Quality
We are involved in validation and certification of our processes.
We validate a stable level of performance and a constant quality of services and products throughout the life of projects.